Well Adrian is now passed out after a few hours of trick or treating!!! Here are some pics!!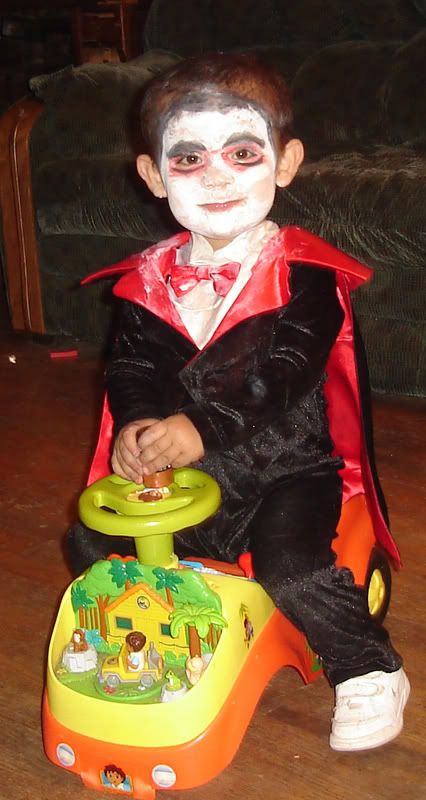 Well here is just one pic the other ones i tried to post got cut off i will play some more and post more pics later!
Thanks for looking at my little vampire!!